We manage your marketing, you JUST SELL HOMES
The Problem with Real Estate Marketing
What do you love most about working in real estate? We're willing to bet it isn't cold calling or door knocking.
The real estate market continues to evolve at a rapid pace, but one constant remains the same: a resultsdriven marketing strategy is built upon value and trust.
This is how you stand out in the crowded marketplace. This is how you attract and convert the qualified people that grow your business. It's how you sell without sounding like a used car salesman.
Just Sell Homes is a full-service digital marketing agency dedicated to helping real estate agents, teams, developers and vendors make a greater impact online.
We're no strangers to real estate. Our founder, Andrew Fogliato, actually worked as an agent himself, so he understands the intricacies of the market first-hand.
But Andrew quickly realized what he really loves about real estate is the part most agents struggle with: building a robust marketing strategy, managing Facebook ad campaigns and creating automated systems that seal the deal with clients.
Just like that, Just Sell Homes was born.
Since 2015, we have earned our reputation as one of the top real estate marketing agencies in Canada. We do this through investing in education and training to keep us ahead of the curve in an industry that is constantly evolving.
Our clients trust us to deliver unrivalled value and tangible results. We're here to help you create an effective marketing strategy that impacts your bottom line – and you better believe we're going to have a lot of fun while we're at it.
Before I built a business dedicated to helping real estate agents build their online marketing strategies, I was one myself.
I hated door knocking but I was pretty good at blogging. I was tallying over 100k views on Google-Plus without even realizing it (you know, back when it was relevant). We started hitting 5 to 10k views per month on our website and I became obsessed with tweaking our strategy and watching the numbers grow.
Before long, I was working with one of the leading real estate brands, training hundreds of agents across North America to generate more leads online. One day, I was helping my mentor when he turned to me and said, "Can I hire you to do this for me? I just want to sell homes." I looked up the domain for JustSellHomes.com and bought it immediately.
That was in 2015.
Now, I spend every single day getting fired up about the opportunity to help other agents, teams and vendors grow their businesses by driving real results online. I understand the challenges they face, and it's so satisfying to see the look on their faces when they realize their marketing strategy has the power to transform their entire business model for the better.
When I'm not running Facebook ads, managing the biz or speaking at nation-wide events, I enjoy spending time with my kickass wife, our daughters Hannah and Emma, and our husky, Nala. I also try to get in some mountain biking or a game of basketball when I can – it helps me maintain my youthful glow.
I never would've guessed a history degree would lead me here. But I'm happy to say I sleep pretty well at night knowing I'll never have to knock on a single door again.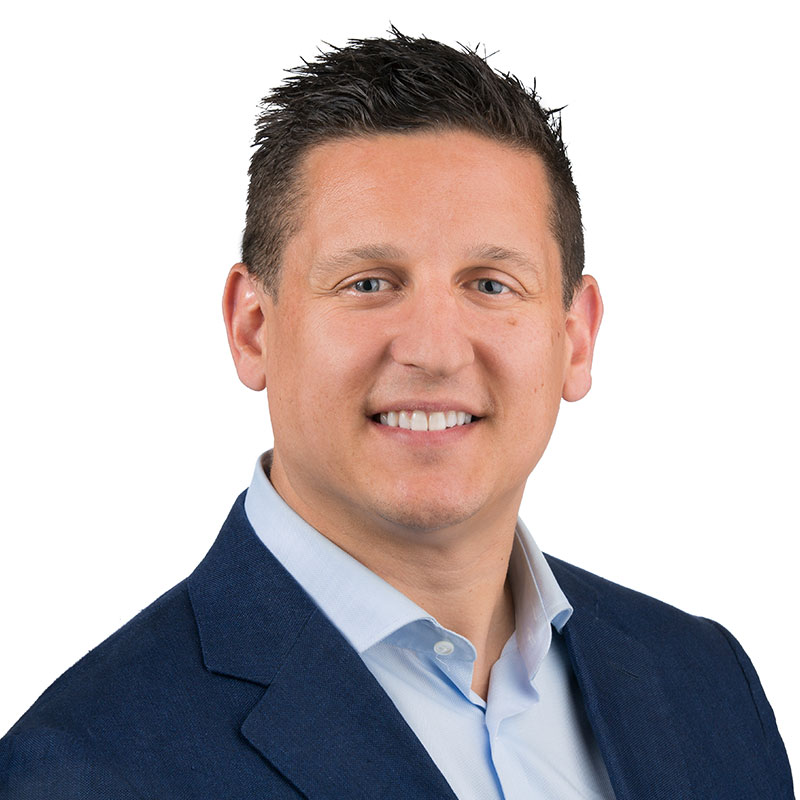 MARK Fogliato
Senior Vice President
MBA grad with a background in business operations and management. I'm fascinated by real estate marketing and the opportunity to lead a massive technological shift in an ageless industry. Yes, I'm Andrew's brother. Also an avid mountain biker, and once raced a retired Ben Johnson (I lost).
JENNIFER MCNAMARA
Self Proclaimed Social Media Smartass
Social media rockstar looking to transform your marketing strategy one click at a time. I'm known to geek out about working with agents 1:1 to unpack your goals and create a plan of action that fits with your unique lifestyle and brand. Love to sing – but don't ask me to do karaoke.
VALERIE FRASER
Marketing Specialist
Marketing specialist with a focus on social media, content writing and web design. My passion for customer service combined with my marketing expertise and interest in real estate motivates me to help you and your business achieve your goals and make magic! (I'm a huge Disney nerd – making magic is kind of my thing!)
Maureen Doolan
Digital Marketing Specialist
Marketing professional with diverse work experience—including museums and non-profits across Canada and the UK—here to help you make moves in business and life. I'm a creative at heart, passionate about supporting agents in achieving their marketing goals. Formerly lived in England for eight years – unfortunately the accent never stuck.
Always rise above the situation and follow the golden rule.
The fastest way to success is to first help others succeed.
Act with transparency – a business that delivers true value has little (if anything) to hide.
Continuously strive for excellence and recognize there is always room for improvement.
Appreciate the journey and don't take yourself too seriously. Life (and business) is meant to be enjoyed.