I'm Andrew and I founded Just Sell Homes in Summer of 2015 with the intention of helping real estate professionals get real results from their online marketing efforts.
Really though. It was Just Sell homes that found me…
When I was selling real estate, my mentor taught me everything about the business. But he was a cold-calling kinda guy…Me?
Not so much.
So I gave this whole online marketing thing a shot. Turns out, I not only had a knack for it but a genuine passion. And it wasn't long before I found myself training hundreds of agents across North America with one of the big brands.
Now —I've been asked thousands of questions throughout my journey but my former mentor asked the one that would change my life…
"Can I just hire you to do it?"
And Just Sell Homes was born.
When I'm not speaking at events, honing my marketing skills, or running JSH, I'm spending time with my kickass wife, our daughters Hannah & Emma, and our Husky Nala. Mountain biking and basketball help me maintain my youthful glow.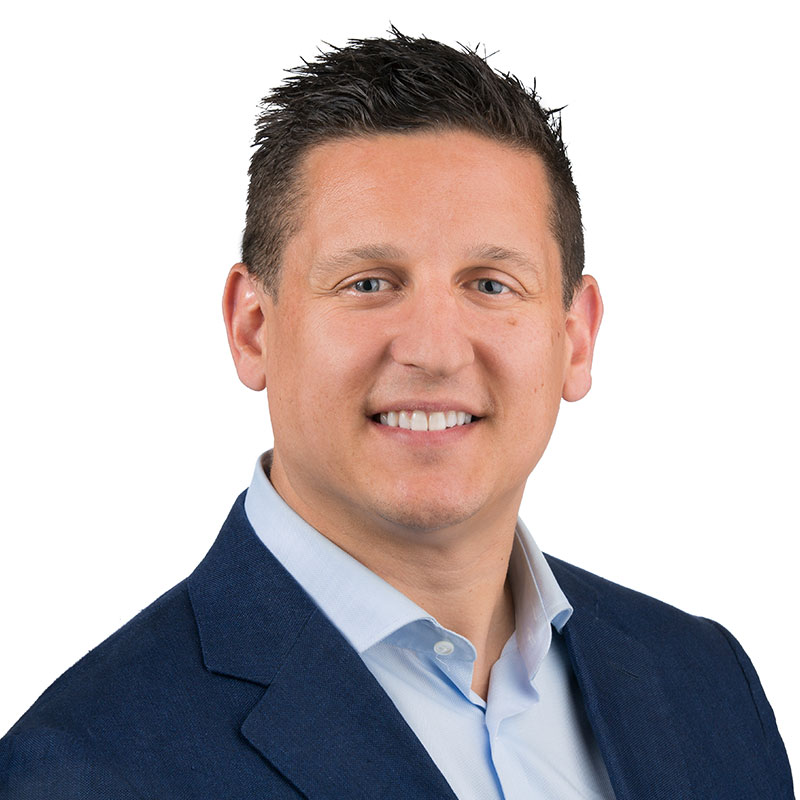 MARK FOGLIATO
SENIOR VICE PRESIDENT
Yes, I'm Andrew's brother and no, I don't know what nepotism means.
Yes, I'm an engineer, and no, I've never designed a bridge nor do I know how to fix your broken fridge.
I think first-person bios are awkward. After business school, I spent most of my career in real estate development & construction and I've been fortunate over the years to have worked with some great people and gain a ton of great experience in real estate and managing businesses.
I handle the business & financial affairs of the company. I think my biggest weakness is that I care too much. When I'm not working, you can find me at home with the squad, or playing basketball, mountain biking, and just trying to get better every day.
TRICIA WRIGHT
DIRECTOR OF GETTING S**T DONE
With over 17 years in various leadership roles in marketing communications, I'm the quintessential marketer.
From planning multi-million dollar advertising campaigns for government agencies to launching new wireless companies to flawlessly executing client events, I've done it all.
I'm passionate about creating communications strategies for clients for a variety of media. I've got a deep, —sometimes weird — love for consumer marketing and ensuring that all consumer touch points relay a consistent message and experience.
I've got an insatiable curiosity about what makes people buy and leveraging that knowledge to help clients attract, nurture, gain and keep their own clients.
A bigger idea, a small detail, an extra few hours, I do whatever it takes create great experiences for clients, their brand and their clients. I married to who I think is the most patient and interesting man in the universe. I also play the role of caregiver, protector, encourager, safe place to land and warmer of hands (aka mom) to my not-so-little humans – Isaiah and Noah. I love pretty things, clever words, to dance while cooking and I just love food, but I'm not a food snob.
STEPHANIE ARNOLD
BUSINESS DEVELOPMENT
I'm Stephanie and I'm in charge of Business Development for JSH. I'm
involved in many aspects of the business – from high-level strategic planning to working one on one with our clients so they can help more people buy and sell homes.
Real estate has been an obsession of mine since I started my career as an agent back in 2010. In the past decade I've run marketing campaigns for large real estate teams, coached top producing agents across North America, taught courses on how to leverage social media as an agent and produced a podcast on how the real estate industry differs around the world. <— The UnReal Estate Show (check it out on iTunes/Spotify/etc.)
My approach to marketing is super practical – if it's not helping you sell more homes or making your life better in some way, what's the point? Real estate agents are bad ass, dedicated entrepreneurs and I'm so lucky to work with a company that gets that and is truly passionate about helping these fantastic people succeed.
My fellow team members had way more entertaining bios. I feel like this should be funnier…I used to be a stand up comic but apparently that doesn't translate into bios. Maybe pretend you're reading this in a Scottish accent or something…does that make it funnier? Oh yeah, and I'm supposed to have a personal life too so…I really like Star Wars, I live in Vancouver, I run marathons because I'm moderately insane and my partner Keith and I spend as much time as possible at our second home in Kona on the Big Island of Hawaii. It's available to Airbnb and yes, you should stay there.
Interested in working with us? Schedule a call with Stephanie to find out more